Greetings from the Meet and Greet for the Pacific Postcards Team new on my Postcard and Ephemera specific blog. First section will be dedicated to randomly chosen members of the Pacific Postcards Team. Second section will be an opportunity for anyone that is crazy for ephemera to linkup their favorite cards, pages (ads, books, etc.,) digitals and anything that would qualify as ephemera. Family Friendly only!
But first before you meet some of the members of the Pacific Postcards Team, I would like to extend an invitation for you to join the team. Whether you buy, sell, collect, or just admire ephemera you will find this team a fun way to show off what you are selling or find out information about postcards. It covers such a wide range of topics and types of shops that there is something for everyone.
The Pacific Postcards Team is a great team that had start simply as an
Etsy Team
but has branched out into
G+
,
Facebook
,
Twitter
and
Pinterest
. We would love for you to join are team and help promote New Artistically designed or reproduced postcards, collecting vintage and antique postcards, creating digital art, and anything to do with ephemera and vintage imagery
This post can also be found at:
https://postcardsintheattic.blogspot.com/2018/04/members-of-pacific-postcards-team-and_29.html
************************************
CJANTIQUEPRINTS
********************
"My name is Claudio Patacchiola from Italy and I am concerned with the creation of works I edit both digitally as well as manually.
My works are of various style with typical new colors. In particular the arrangement of color, combined with quite moody pictures, is what makes the work unique.
Thank you...."~ Claudio
***************
Follow my dream
"I love to draw since I was a baby.
My mom saw it and helped me going down this path.
Painting art is my dream and passion.
I like to use pencil "recording" this world.
I put my thoughts and love into all of my painting, treated them like my children.
I don't like to paint because of money.
I want to paint with love and joy.
So whoever sees my painting will find love.
Through painting, I found Peace.
Everything could inspire me. I believe life is art that God created for us.
I hope my painting will bring you peace, love and joy.
Thank you for visiting." ~Clover
Follow CloverGaoArt on:
*********************
************************
"Hello ;)
Click to enter my shop:
Great to see you in our artisan boutique ColibriGift!
We offer cute unique goods - cool pop up souvenirs for any occasion.
Produced by artisans to bring more color in your life
We create and make these pop up greeting cards using high quality designer paper Fedrigoni and Cordenons fine paper.
Our goods are awesome because
* They are extremely well detailed.
* They can be fold flat and fit the envelope to make shipping easy.
* There is an insert inside each card for the message.
Wow effect is guaranteed.
There is an option for you to have us print the message you gave us on the insert and ship it wherever you want.
Custom orders
- Cards with your names, dates or any other information you gave us.
- Cards on different color paper are available.
- We could design your personal cards
Greeting cards for any occasion
* wedding, anniversary, birthday, party, graduation, corporate events, social events like concerts, festivals, movie premiers, conferences
Our goods are multifunctional as we offer:
* Artsy greeting cards
* Souvenirs
* Invitations
* Save-the-date cards
* Thank-you cards
* Take-home-momento cards
* Paper model miniatures
* Pilgrim / travel gifts
* Museum / hotel gifts
* Company/corporate promo items
* Calendars
* Will-You-Marry-me cards
* Travel-With-Me cards
Perks that only we can offer
- We approach every client and/or order individually
- Since it's not a mass product, we can make little changes to every single gift we produce for you exclusively
- We love what we do that's why every single order for us is a big deal since we take it as a new art project
You can and should use your creativity to help us make a masterpiece for you
- Be our co-creators giving your thoughts and ideas. We'll use our experience, materials and equipment to make your dreams come true.
- Our goal is not only gaining financial benefits but also bringing beauty and inspiration into this world.
Great thanks to our awesome customers. Some goods we are offering now are there due to collaboration with our talented customers. Thanks again dear clients for your invaluable contribution when you want us to change the color, reinforce the packaging, add the signature, improve a detail or service. We really appreciate your feedback!" ~Bogdan
______________
****************
************
"POSTCARD SALE THROUGH THE END OF THE YEAR. 20% DISCOUNT. USE "POSTCARD" CODE
I HAVE BEEN COLLECTING FOR MANY YEARS AND STARTED OUT AS A BOY SCOUT WITH COINS ULTIMATELY OVER THE YEARS BECAME A RARE COIN DEALER. MY INTERESTS EXPANDED INTO ANTIQUES AND COLLECTIBLES.
MOST OF MY COLLECTION OF COINS CAME FROM PURCHASES FROM COLLECTORS AND M
"
Y ANTIQUES AND COLLECTIBLES I ACQUIRED FROM ESTATE AND GARAGE SALES.
I HAVE SOLD THROUGH MANY OF THE COIN AND ANTIQUES SHOWS AND EBAY AND NOW DECIDED TO TRY A STORE HERE AT ETSY." ~Leo
************************
"Our Story
Quite simply, this story begins many years ago at a very young age attending Wednesday evening Gordon Reid auctions in Brimfield, Massachusetts with parents and extended family. Our auction lives blended over the years with a retail career in the quilt industry thus our combined offerings within this Etsy store. Family, auctions and genealogy research continue to be our treasures. This picture represents our street in the late 1800's." ~Suzanne
*****************
"We are a team of two who like to design personalized items for our customers. It's fun to create a special favor or keepsake. We find a lot of inspiration from our personal stash of vintage maps, cards, and other paper ephemera. We occasionally participate in craft shows, and our merchandise is available locally in the Carmel/Indianapolis area." ~ConvertibleGirlShop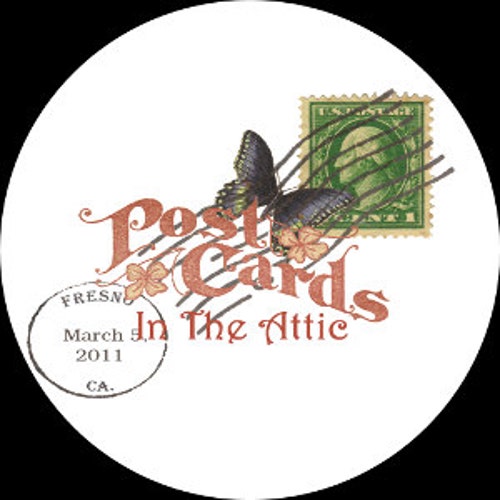 Postcards, Vintage Postcards and Old Postcards
Looking back over the years of my childhood I can easily see that I was destined to be a treasure hunter. A treasure hunter in more than just the sense of always looking for that valuable piece of art or collectible but in the sense that I could find treasures almost everywhere.
I would find something completely beautiful about how the sun's rays would cast down on an old decaying Tobacco Shed overgrown with wild purple thistle and Queen Anne's Lace and want to preserve that treasured image forever. Or I would spend many days wondering the fields, creek and hillside in search of an artifact, unusual stone or a new plant I had never seen before. Again I would want to capture that moment and keep it with me to treasure during future rainy days.
Obviously one can't capture and keep everything without becoming a hoarder. Along with that I am a type A personality needing organization and order, so building my little shops to pass these treasures on to others has enabled me to pursue my passion.
Please Note that ETSY is not able to connect multiple shops to one Facebook or Twitter account so please look me at the addresses below and follow me. We will have a lot of fun.
For great information and bonus special offers, I can be found at:
(same as the above shop "Butterfly In The Attic)

Take an additional 25% off this card set Just for being one of my Readers! Use Coupon Code 25OFFWEEK1 this can be used with my other sale going on right now (25% store-wide)
So that is 25% store-wide Plus 25% off more on this card set. (please let me know if you have any issues with adding both to your order)