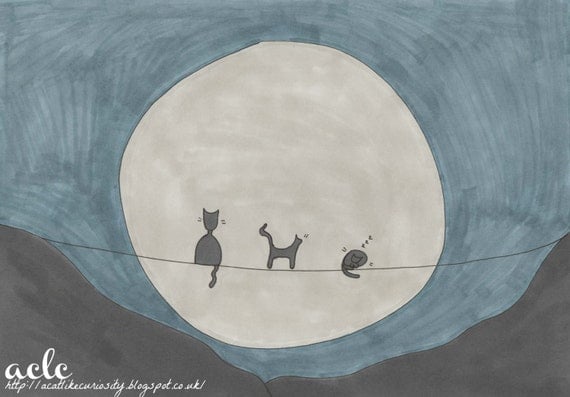 Hey there people and Happy Caturday to you! I hope you are well, wherever in the world you may be!
As always, I am linking up my grateful list with
Octavia and Vicky
. My Caturday posts always follow the same formula. I'll talk about everything I'm
grateful
for then point out some fantastic kitty-related goodies.
Grateful + Cats = Catful.
Totally logical. Go with me on this :)
Grab a button and link up below! If you'd like a different sized button click here.
Here's what I am saying thanks for this week:
I am thankful that the wildfire near our home is finally controlled and that it didn't damage Palm Springs. I am also grateful for my 4 children and my husband. Family is everything to me so when they are strong and doing well it fills my heart. And thankfully I have this weekend off and I am able to relax.
Here's my feline goodness for this week
This week I wanted to feature my very own Kitty - Darla! I have shared some pics of her staking her claim on MHI (her daddy!) via
Instagram
before. Here she is in action, claiming pride of place on his knee, his chest and anywhere else she can nestle herself in. It is literally the cutest thing!
And just so Murphy doesn't feel left out here he is snuggling up to me!
Before you link up your grateful and feline goodness below - I'd love if you would tweet about our hop. I love that people come along each week and link up here and I really want to invite more and more people to join in. The more linkers we have, the more goodies being shared around the blogosphere. Just click on the pick below to spread the Twittery goodness.
Now it's your turn - link up all things feline or grateful below. I can't wait to see what you'll link up this week :)
Have a great day people!