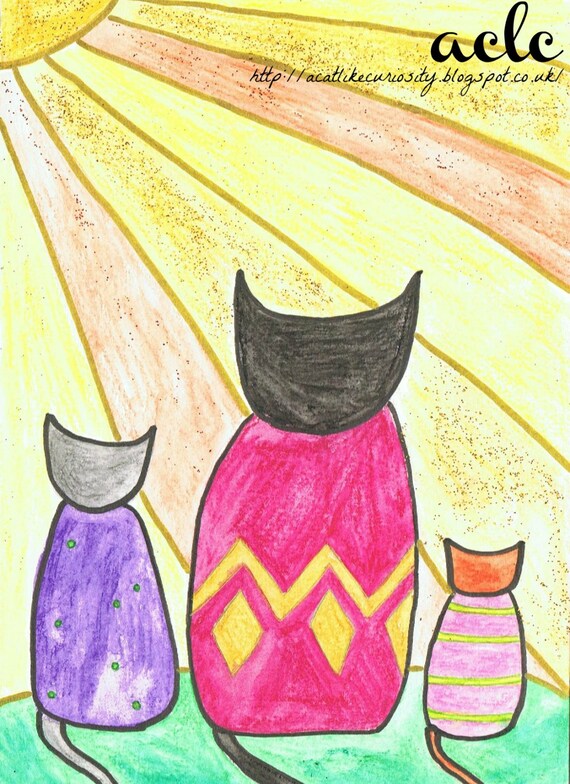 Hey there people and Happy Caturday to you! Today I have a couple of new things to announce to you about this weekly extravaganza of kitties and gratefulness with you.
Also, the grateful hop that I always link to has moved home - it's now hosted by
Octavia and Vicky
. My posts will still remain the same however. I'll talk about everything I'm
grateful
for then point out some fantastic kitty-related goodies.
Grateful + Cats = Catful.
Totally logical. Go with me on this :)
Grab a button and link up below! If you'd like a different sized button click here.
Here's what I am saying thanks for this week
I am grateful that the fires have stayed away from Palm Springs so far and while there has been property damage there has been no deaths from the wildfires in our area.
I am so very grateful for my Husband, Terry, he is absolutely wonderful, he makes me very happy and is a wonderful friend.
I am also very grateful that he is warming up to kitties, I am one step closer to having a furry friend:)
Here's my feline goodness for this week
Before you link up your grateful and feline goodness below - I'd love if you would tweet about our hop. I love that people come along each week and link up here and I really want to invite more and more people to join in. The more linkers we have, the more goodies being shared around the blogosphere. Just click on the pick below to spread the Twittery goodness.
Now it's your turn - link up all things feline or grateful below. I can't wait to see what you'll link up this week :)
Have a great day people!