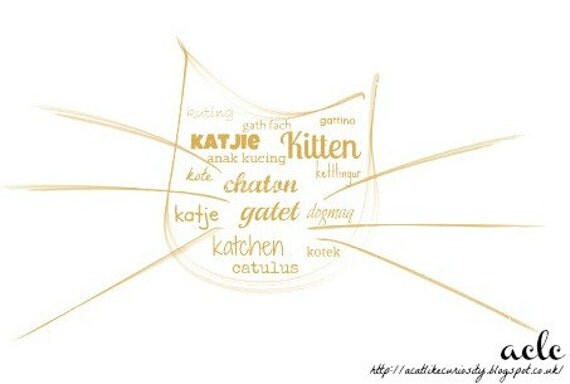 Hey there people and Happy Caturday to you! I hope you are well, wherever in the world you may be!
As always, I am linking up my grateful list with
Octavia and Vicky
. My Caturday posts always follow the same formula. I'll talk about everything I'm
grateful
for then point out some fantastic kitty-related goodies.
Grateful + Cats = Catful.
Totally logical. Go with me on this :)
Grab a button and link up below! If you'd like a different sized button click here.
Here's what I am saying thanks for this week
125. I am thankful that I am one more week closer to getting back to a normal work schedule and to my normal location. I am counting them down like a child waiting for Christmas.

126. I am also thankful that I can live vicariously through other kitty lovers when I get stressed. There is nothing more relaxing than a good cat on your lap.

Here's my feline goodness for this week
This week I wanted to feature some gorgeous cat gifs from
News Cat Gif
. I love some of these cute blinking kitties so much I thought it would be a shame not to share them. Here are my favourites - enjoy!
Resistance is futile :)
Hi fives! And tens!
Reluctance is everything ...
So sleepy ...
Who's that there?
Before you link up your grateful and feline goodness below - I'd love if you would tweet about our hop. I love that people come along each week and link up here and I really want to invite more and more people to join in. The more linkers we have, the more goodies being shared around the blogosphere. Just click on the pick below to spread the Twittery goodness.
Now it's your turn - link up all things feline or grateful below. I can't wait to see what you'll link up this week :)
Have a great day people!