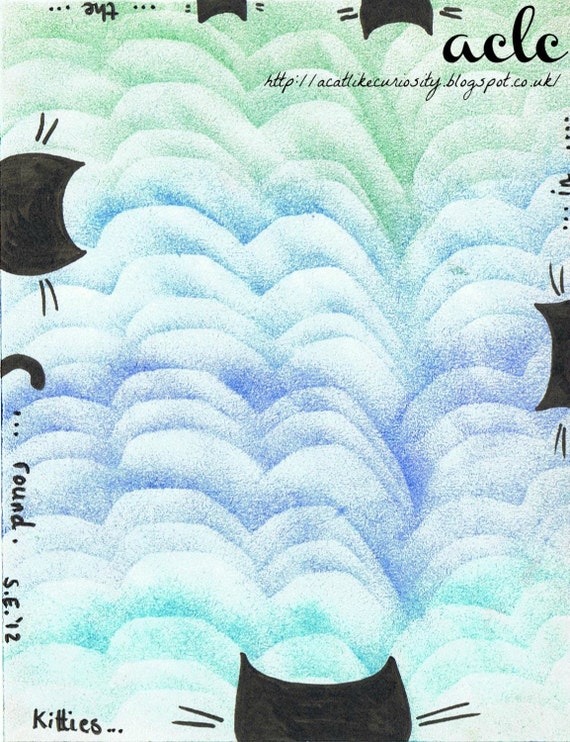 Hey there people and Happy Caturday to you! I hope you are well, wherever in the world you may be!
As always, I am linking up my grateful list with
Octavia and Vicky
. My Caturday posts always follow the same formula. I'll talk about everything I'm
grateful
for then point out some fantastic kitty-related goodies.
Grateful + Cats = Catful.
Totally logical. Go with me on this :)
Grab a button and link up below! If you'd like a different sized button click here.
Here's what I am saying thanks for this week
129. This week has came and went so fast again that I feel that I hardly payed attention to any of the details. I am very grateful for having this weekend off and being able to catch my breath and slow down a minute before I am off and running through the up coming week. It may seem little but for those of you that have to work extra days with out a break or have multiple jobs, you understand how those days off are very very precious. I am so thankful for the R&R!
Here's my feline goodness for this week
This week I wanted to feature some gorgeous cat illustrations from
Kitty Cassandra
- I recently found her site and I am in love with her cute fat little kitty drawings. Here are some of my faves.
House Cat
No pretty things for you - way too true for cat owners.
Kitty pillows - so comfy looking.
Siege! As if kitties can siege!
Before you link up your grateful and feline goodness below - I'd love if you would tweet about our hop. I love that people come along each week and link up here and I really want to invite more and more people to join in. The more linkers we have, the more goodies being shared around the blogosphere. Just click on the pick below to spread the Twittery goodness.
Now it's your turn - link up all things feline or grateful below. I can't wait to see what you'll link up this week :)
Have a great day people!