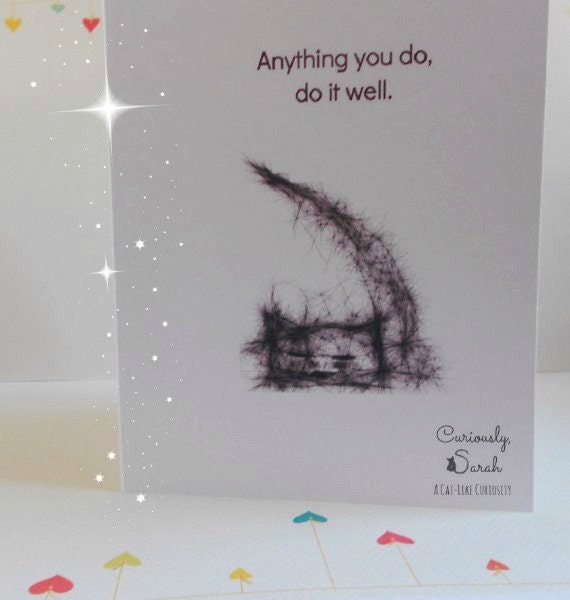 Hey there people and Happy Caturday to you! I hope you are well, wherever in the world you may be!
As always, I am linking up my grateful list with
Octavia and Vicky
. My Caturday posts always follow the same formula. I'll talk about everything I'm
grateful
for then point out some fantastic kitty-related goodies.
Grateful + Cats = Catful.
Totally logical. Go with me on this :)
Grab a button and link up below! If you'd like a different sized button click here.
Here's what I am saying thanks for this week
143. Once again I have to say that I am especially thankful this week for my husband. Knowing that I have been feeling a bit stressed this week he has gone over and above for me. When I get home he has dinner made for me, runs my errands for me without having to ask him, and today he is taking me to a new beach town for a relaxing weekend. It is the little things that people do for each other that show they care.
Here's my feline goodness for this week
This week I wanted to feature this gorgeous feline blog called
Scratching Pad
. This guy describes his blog in the following words:
ABOUT SCRATCHING PAD
1. Start with an ordinary apartment.
2. Build a cat playroom in the basement.
3. Take in shelter cats who need foster care.
4. Spend most of the day scratching furry butts and making videos.
5. (optional) Overcome cat allergy.
All of which sounds like kitty heaven to me :) Here are some of my favourite posts from
Steve's blog
. Enjoy :)
Before you link up your grateful and feline goodness below - I'd love if you would tweet about our hop. I love that people come along each week and link up here and I really want to invite more and more people to join in. The more linkers we have, the more goodies being shared around the blogosphere. Just click on the pick below to spread the Twittery goodness.
Now it's your turn - link up all things feline or grateful below. I can't wait to see what you'll link up this week :) Don't have a blog but want to join in? Tag your pics on
Instagram
with the hashtag #caturday to get involved!
Have a great day people!