Greetings from the Meet and Greet for the Pacific Postcards Team new on my Postcard and Ephemera specific blog. First section will be dedicated to randomly chosen members of the Pacific Postcards Team. Second section will be an opportunity for anyone that is crazy for ephemera to linkup their favorite cards, pages (ads, books, etc.,) digitals and anything that would qualify as ephemera. Family Friendly only!
But first before you meet some of the members of the Pacific Postcards Team, I would like to extend an invitation for you to join the team. Whether you buy, sell, collect, or just admire ephemera you will find this team a fun way to show off what you are selling or find out information about postcards. It covers such a wide range of topics and types of shops that there is something for everyone.
The Pacific Postcards Team is a great team that had start simply as an
Etsy Team
but has branched out into
G+
,
Facebook
,
Twitter
and
Pinterest
. We would love for you to join are team and help promote New Artistically designed or reproduced postcards, collecting vintage and antique postcards, creating digital art, and anything to do with ephemera and vintage imagery
Also note that the linkup will be on going all month long so if you linkup your favorites this week they will still be getting you back links until next month. Visit each week and ad some new favorites!!!
This post can also be found at:
https://postcardsintheattic.blogspot.com/2018/05/members-of-pacific-postcards-team-and.html
************************************
Illustration und Design
"I am an Illustrator and Designer from Germany." "I have been working as a freelance illustrator and graduate designer for many years and have now opened this little shop to offer my illustrations, graphics and more.
My work areas include
- shop
design - corporate design (logodesing, flyers, etc.)
- book cover design
- illustration for children
- illustration for museums
- classic illustrations
storybook project "The longest fairy tale in the world" ~Coramina
Follow Coramina at:
******************************
CoolpostcardByDennis
"New to Etsy in March 2017, but have been selling online for nearly twenty years. Mostly antique postcards. Fascinating little snapshots in time." ~Dennis
************************
"As a graphic design graduate (2010 from O'More College of Design), and long-time lover and student of the fine arts, I am currently working as a freelance graphic designer and illustrator out of my home studio in middle Tennessee. I love stepping back from the computer and using watercolors, pen cils, and pens to create something with my own two hands. Coridally Creative is a great way to use those illustrations and designs for something functional, as well as fun. I enjoy making items that others enjoy enough to make them their own.
My lovely husband, Elijah, helps with the technical aspects of running the shop, and our long-haired, dappled dachshund, Oliver, also helps with moral support of tail wags and puppy love.
Thank you for taking time out of your busy day to browse through our shop. We'd love to have you back any time! " ~Jennifer
Follow Jennifer on:
****************
CornellTreasures
Pre Loved and Vintage Treasures for You!
***************
Graphic design for those who love roses.....
"HELLO FRIENDS,
I am by trade a textile artist, but became a self taught graphic artist. Here's my story--
I learned graphic art was when I was selling on ebay. I did not want the same template that my competitors were using. (Kind of like a dozen shirts hanging on a rack all the same and we all wear them the same day) I wanted my own personal signature.
Then, a few years ago, my husband went hunting and I had the place to myself, no cooking --so I spent into the wee hours learning and experimenting with code. Of course I had to have some pretty art to put in that template. Then I started designing logos for my friends. Everyone kept telling me I need to sell my designs, so here I am.
It has been a long journey and I am still picking up new techniques and still having fun! I hope you will consider my designs for your art projects!
I'm on Facebook too!
************************
Cottage to Castle -Treasures for Cottage and Castle
"At "Cottage To Castle" we offer our customers a selection of vintage items, collectibles and unique hand made decorative accessories. We aim to please with each and every purchase. You are welcome to browse our shop for that special treasure, whether it be for the Cottage or for the Cast le!" ~cottagetocastle
*******************
Belle BiJoUx & BoNbOnS--Handmade and Vintage
"Ever since I was a young fille and growing up in a creative family, I have been a visual artist. I gloried in painting, drawing and humanities at my University. Previously I have really enjoyed working in an art gallery and art teaching in elementary and junior high schoo ls-now I run this belle boutique, teach private art lessons and children's art at an art league, dabble in metalsmithing, and just moved to a different state, so I don't work in an art supply store at the moment (I work at painting house walls!). I also sell my Charm and Rosette lines in a brick-and-mortar historic Ephraim Mercantile in Utah.
My shop began when I found myself living in a foreign country and in what seemed like a different world: Québec, Canada, hence the français in my boutique. Not to mention "Nicole" is a French name! Now I'm pleased to be back in the good ol' USA, in the fifth state of the Union that I've lived in.
I love the fine arts (especially painting), music, literature, history, great architecture, scrapbooking and blogging, reading, going running & to the gym, old friends, watching movies, French pastries, Mexican food, peonies & poppies, antiquing, shopping (Etsy, of course), and COUTURE!
Merci beaucoup for stopping by!"~Nicole
********************
Selling Whimsical Antique and Vintage Items
"Hello there!
All items in my shop have had a previous life. These treasures sometimes will have rust, age tanning and vintage patina. I only list items that I personally have an affinity with. I love everything in my shop and am happy when they go to a new owner who will hopefully love it too.
I try my very best to photograph, and point out in the description all of the items imperfections.
When I ship my items I will use recycled materials for packaging. These recycled materials are all clean and ready to be used again. I am a big proponent of Reduce, Reuse and Recycle.
I am always accessible to my customers by Etsy Conversation and I try hard to respond promptly.
I make it a priority to package your purchase with the utmost care. I am a professional packer at a moving company in Ohio, due to that I will make sure that your item arrives safely and damage free.
I want you to be pleased with your purchase. It is why I take the time to describe and sometimes over describe any flaws with your potential purchase. I also care if it's not quite what you expected.
If there are delays, damage or any discrepancy, please contact us via the Etsy convo system and I will get back to you as soon as possible.
Thanks for Your Time"~Chris
****************
******************
Curious Paper Goods & Provisions
"Dreamer, traveler, lover of the lost and time worn; Embracing the beauty and detail of vintage art & typography, antique labels and peculiar antique graphics. Through restoration of antique images I find beauty & whimsy where it has been lost over time.
Crafter & maker of paper goods, vintage st yle ephemera and original designs. Also known to occasionally dabble (as the hours allow) in small batches of hand-blended apothecary items.
Places to Find Me:
"I sell mainly vintage English football (soccer) programmes from the 1960's and 1970's.
I have programmes from Manchester United, Tottenham Hotspur, Liverpool, Arsenal, Manchester City, Leeds United, QPR, Notts Forest, and many more.
These make great gifts and are ideal for framing. I f you have a friend whose 50th birthday is in 2016, how about a football programme from 1966, the year they were born? Or perhaps one from 1976 for someone who is 40 this year.
They also make great stocking fillers for Christmas or Secret Santa gifts.
I ship from the UK within 1-2 business days of payment" ~Dakota Boo
Follow DakotaBoo at:
********************
"We at D&D's Digital Delights have been collecting ephemera since paper was invented--or so it feels. Our collections exceed 15,000 images. From rare sought after French antique postcards, to vintage 20th century greeting cards, to unusual and scarce children's illustrations, all are meticulo usly restored to their former glory so you receive a piece as close to the original as possible. We pride ourselves on trying to find rare pieces, with the idea of bringing beautiful prints to the customer, without the need to destroy an original book, postcard, or magazine. Many of our book plate downloads were scanned from first editions. Our French postcards were purchased at antique markets in Paris. We will be adding to our stock continuously, so stop back often, surprises will be waiting." ~D&D
******************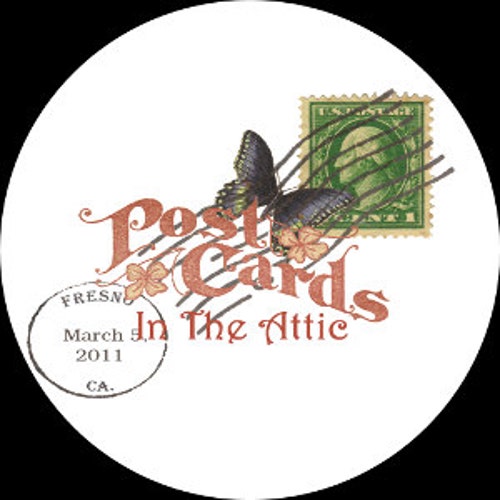 Postcards, Vintage Postcards and Old Postcards
Looking back over the years of my childhood I can easily see that I was destined to be a treasure hunter. A treasure hunter in more than just the sense of always looking for that valuable piece of art or collectible but in the sense that I could find treasures almost everywhere.
I would find something completely beautiful about how the sun's rays would cast down on an old decaying Tobacco Shed overgrown with wild purple thistle and Queen Anne's Lace and want to preserve that treasured image forever. Or I would spend many days wondering the fields, creek and hillside in search of an artifact, unusual stone or a new plant I had never seen before. Again I would want to capture that moment and keep it with me to treasure during future rainy days.
Obviously one can't capture and keep everything without becoming a hoarder. Along with that I am a type A personality needing organization and order, so building my little shops to pass these treasures on to others has enabled me to pursue my passion.
Please Note that ETSY is not able to connect multiple shops to one Facebook or Twitter account so please look me at the addresses below and follow me. We will have a lot of fun.
For great information and bonus special offers, I can be found at:
(same as the above shop "Butterfly In The Attic)